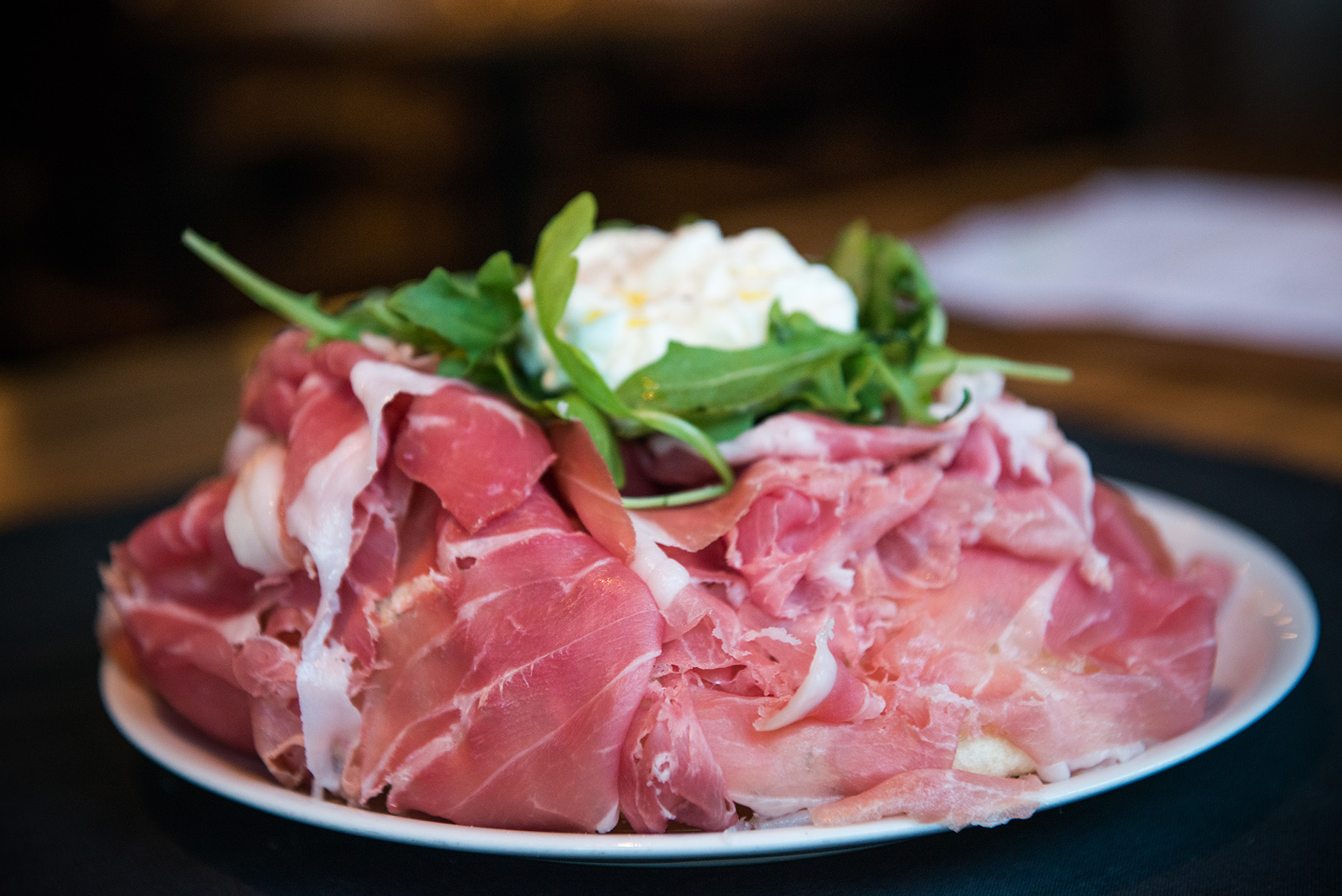 About
"Italy is a paradise; everyone lives in a state of intoxicated self-forgetfulness, myself included. I seem to be a completely different person whom I hardly recognize…"
Johann Wolfgang Von Goethe
"The Factory Kitchen is a compelling new hybrid — an informal trattoria with rather formal northern Italian cooking, like those restaurants you sometimes find hidden in the warehouse districts of European cities that just happen to have a Michelin Star. The dishes are composed; careful. This is not country food.…
Jonathan Gold – Former Food Critic of the Los Angeles Times
The Factory Kitchen
Michelin Guide 2019 Bib Gourmand Award
Chef Auriana' cuisine is both: experimentation on the path of tradition and an experience of the essence of the Italian territory that transports you in a culinary journey through the Italian Peninsula.
The main players are the "ingredients": pure, genuine, natural and traditional.
Chef Auriana' passion is reflected by a symphony of tastes and scents, his goal is to portray our Italian culture which is by definition full of contrasts, contradictions, mutations and differences, his mantra is to re-create memories, and experiences that conjure up happy days of family gatherings, travels and life.
Chef Auriana 'cuisine represents the synthesis and the complexity of the Italian people that it reflects, the relationship between man and nature, the culture and the history of the territory expressed through the food.
Factory Kitchen is a restaurant that emphasizes passion and warmth in service that provides an atmosphere of excitement and vibrant energy.
Designed for guests that are either in the mood for a quick satisfying business lunch or a fun, and relaxing dinner, they will find at The Factory Kitchen an energetic scene and outstanding cuisine within comfortable surroundings with tailored service.