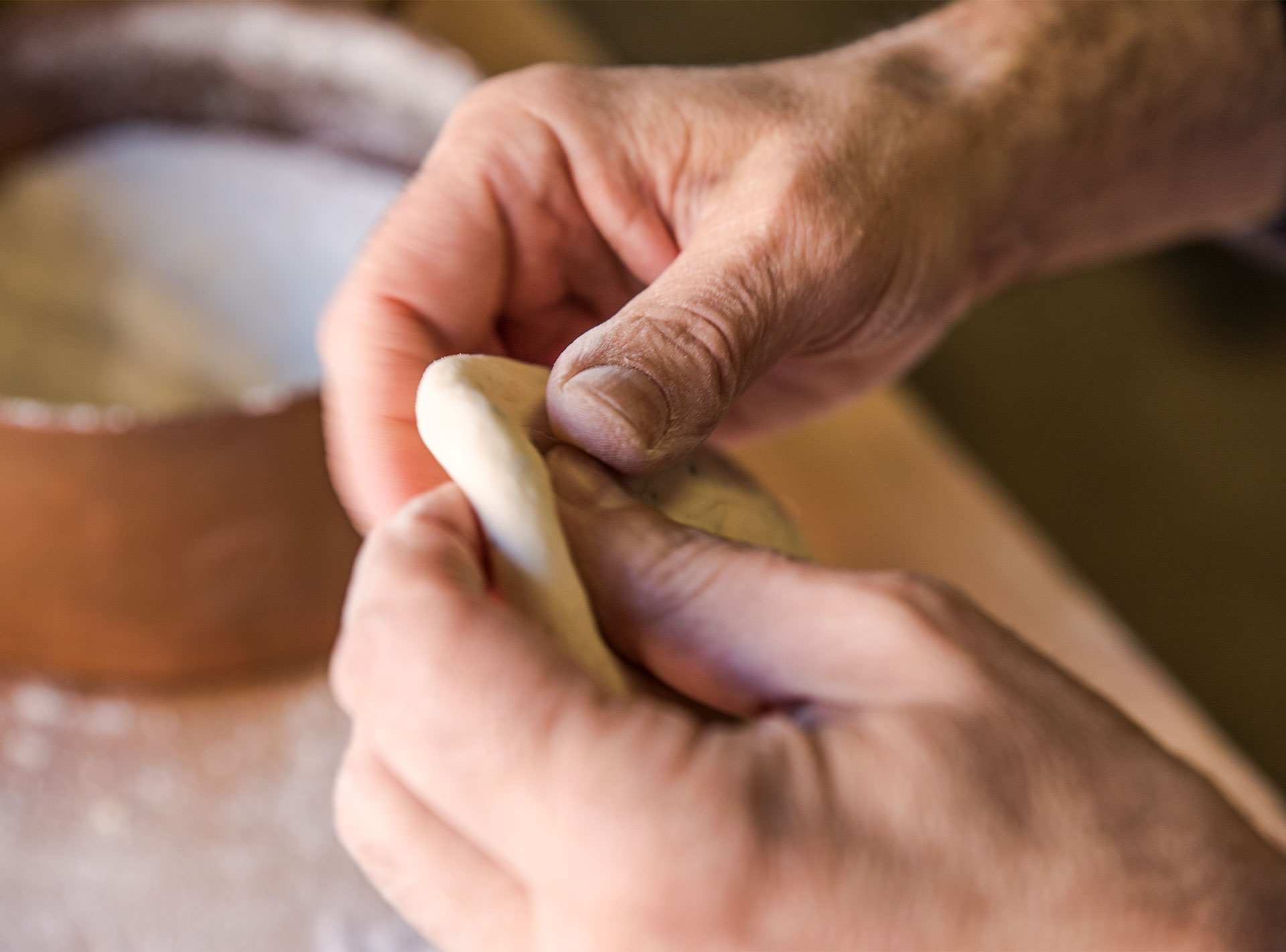 The Factory Kitchen serves traditional Italian fare in the heart of Downtown Los Angeles' Arts District. This trattoria style restaurant is the product of a long-standing friendship between Restaurateur Matteo Ferdinandi and Chef Angelo Auriana. After years of mutual respect between the two passionate professionals, Ferdinandi and Auriana now share the vision of imparting their Italian roots and memories through food and hospitality. In the kitchen, Chef Auriana prepares dishes using fresh, seasonal and locally sourced ingredients. The approachable menu at The Factory Kitchen highlights the simplicity of traditional local recipes. The Factory Kitchen takes its name from the street it's located on and the complex that hosts it, but the restaurant's soul is purely Italian.
The Factory Place Hospitality Group was founded by Matteo Ferdinandi in March 2013, with the company's debut of their first restaurant, The Factory Kitchen, in Downtown Los Angeles' Arts District in late October 2013.
Executive Chef and Business Partner, Angelo Auriana, joined Ferdinandi and his wife, Francine Diamond-Ferdinandi in August 2013 right before the opening of The Factory Kitchen. The restaurant was such an immediate success that drove the team to work at the initial stages of Officine BRERA, that opened in February 2016.
Matteo & Angelo's aim, passion and responsibility is to portray the Classic Local Italian Recipes and create Unique Concepts that reflect the Territory and Traditions of the Italian People in comfortable ambiances with a knowledgeable and down-to-earth service.
Chef Angelo Auriana is one of the most acclaimed and influential Chefs on the West Coast, beyond his dazzling technical skills and his unparalleled knowledge of Italian food, he understands proportion and contrast, he consistently provides some of the best Italian Food in America, as critics both in the US and Italy have frequently noted through the years and lately our very own Jonathan Gold in his Los Angeles Times' Officine BRERA review in March 2016.
Matteo Ferdinandi's natural talent for hospitality along with his life long career of exposure and collaboration with some of the most prominent Chefs and Restaurant Operators in the United States, are the foundations for his strong leadership and operational skills that drive the group.
While the three partners have different tasks within the company, they collectively strive for perfection in all aspects of the business, challenging one another and combining their collective talents into consistent operational excellence.
The Factory Place Hospitality Group employees have unmatched talents driven by passion and strive for perfection in both culinary art and service. Ferdinandi is grateful for his team, stating "we feel blessed by the variety of people that are part of our family and we continue to provide them with a challenging and educational, yet, fulfilling work environment."
The Factory Place Hospitality Group's new upcoming culinary venture sixth+mill is under construction slated to open in January 2018, this casual Pizzeria is inspired by the Southern Italian Regions, its focus is about the uniqueness and versatility of the authentic recipes that include not only Pizza but also Hard Durum Wheat Pasta and other classics.
To all our mentors, that led us and inspired us through our professional growth.
To all the journalists and food writers that came to Factory Kitchen for duty but also for pleasure that with their critics allowed us to be known.
To all our employees that understood our drive and passion; they keep working hard to make sure that we bring it to the table.
To all of our vendors, that brings us amazingly unique products.
To our guests, thank you for giving us the opportunity to serve you and keep our dream alive.
Ultimately: thank you to our investors, for believing in us and make both Factory Kitchen and officine BRERA a reality.